Hello and welcome! Please have a browse and see for yourself what I have been up to of late. Having written for a living all of my life, I am now hand-picking assignments that align with my values: these revolve around being the best person you can be in both work and play.
Have a look at the website below, for example, which works with senior executives to enhance their business performance. It was my pleasure to conceive, write and package the website for www.thinksaydo.com.au, making the business coaching business stand out from the pack.
---
Website concept and copy for a corporate client

This is a wordsmith with a knack for capturing the right tone for a specific audience! Curious, engaged and insightful,  Josephine is a professional whose sense of personal excellence  imbues her craft and everything she does. Her communications are spot-on, have a sense of humour and differentiate my business from a lot of same/same competitors." … Marcia Raheb, principal, ThinkSayDo
---
Communication Strategy for a not-for-profit
After an initial consultation, Josephine created designs and packaging that we were incredibly happy with, that reflected our identity whilst taking into account the sensibility of each of our needs. Josephine was incredibly responsive and committed to a prompt and professional final delivery. We are very grateful for Josephine's ability to listen and evolve our requests into something clear and effective for our future development of the Cana Farm brand."    …. Danielle Seisun, Director, Cana Farms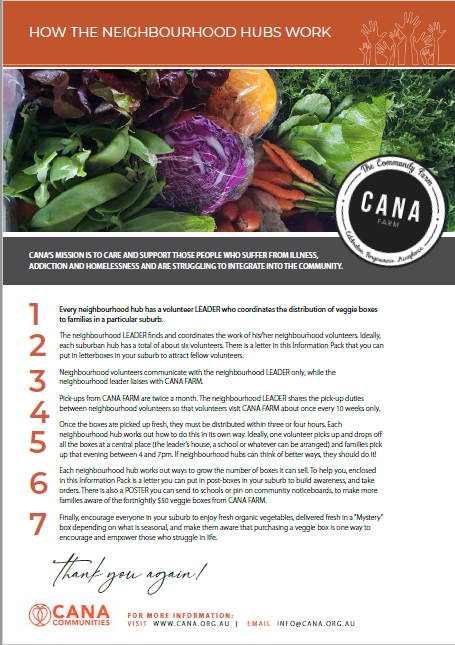 ---
In-depth business reports summarising research findings
With a strong history of magazine and business writing, Josie can turn her hand to any kind of assignment. She works with a high degree of professionalism and a minimum of supervision; once she has a brief she can be relied on to get on with the job at hand. Moreover Josie is a pleasure to work with. We appreciate her obliging nature and good humour, and have no hesitation in recommending her for any writing project." …. Derryn Heilbuth, Strategic & Creative Director, BWD for eBAY

---
Full communications service for prestige real estate

Below is the website home page for Goodyer which has a blog updated at least twice a week by myself with snippets of news pertaining to Sydney's eastern seaboard. Goodyer's tag line is "No one knows Sydney's east like we do" and it's across all Goodyer communications, including branding ads in the local property press, across social media, and in e-newsletter communications.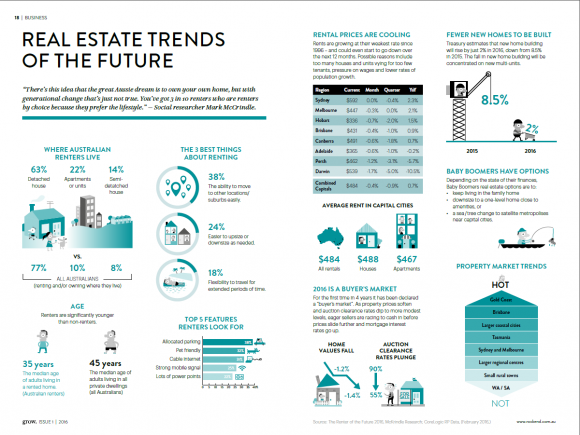 ---
For global healthcare communications company Atlantis Healthcare, I was commissioned to conceive and edit a series of magazines for diabetes sufferers, and two for those suffering knee pain or osteoarthritis.

In both cases, the brief was to turn medical jargon into accessible, plain English with features that ordinary people could relate to while learning about their condition and how to treat it. For Atlantis, getting the facts right is paramount and as a consequence, these magazines are a great example of how to infuse technical medical information with human warmth and readability.
    Thank you Josephine for a job well done! The client is thrilled!
… Monika Broucek, Product Manager, Atlantis Healthcare
---

For Object: Australian Design Centre, I edited myriad communications for their upcoming CUSP: Designing into the Next Decade exhibition being opened 6 July, 2013 at Casula Powerhouse Art Centre (CPAC) in Sydney. CUSP illustrates how design can be used to shape and influence our world, whether it's creating healthier public housing projects or designing necessary medical accessories that people actually want to wear.

Below are some of the exhibition communications explaining how design can revolutionise the way we think, see and experience our world. A dozen exciting design talents show us the way to better design in the fields of architecture, communication, performance, and medical treatment, to name but a few of the 12 disciplines featured in this exciting exhibition.
          We heard of Josephine's reputation as an Editor and turned to her to finesse our exhibition communications. She delivered to our highest expectations and was a delightful collaborator to boot!
… Danielle Robson, CUSP curator at Object: Australian Design Centre
---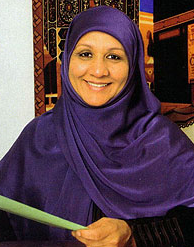 For many years now, I have also been doing pro bono work, including writing and editing newsletters, brochures and more for Mahboba's Promise, a not-for-profit organisation dedicated to uplifting widows and orphans in Afghanistan. Mahboba Rawi does outstanding work and I document this work in books for her benefactors who include Australian philanthropist, Dick Smith.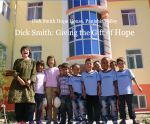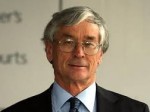 ---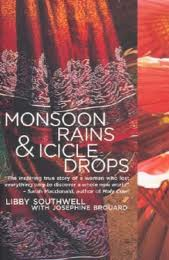 Monsoon Rains and Icicle Drops was published by Murdoch Books in 2006 and was a best-seller in Australia, with further editions in Hungary, Korea and the United Kingdom. The book made the Top 100 Australia Best-seller List of 2006 and garnered a lot of publicity. The biography tells the true story of an Australian woman, Libby Southwell, who traverses Asia to allay her suffering after losing her mountain-climbing fiance down a crevasse in New Zealand.
---